About Me


Personality tests would tell you that I am a strategic, adaptable idealist. Or they might reveal that I am an observant futurist who could be best classified as a "dreamer." While all of this seems accurate to me, I prefer to think of myself as a typical human being who loves funny people, good music, and burritos.

I hail from Birmingham, Alabama, and I am the middle child in a family of five. After spending my childhood in Birmingham, I attended Indiana University for four years, beginning in 2010. During my time in Indiana, I completed a Bachelor of Arts in Psychology, with a Minor in Creative Writing. In 2013, I had the opportunity to study abroad for five months at the University of Cape Town in Cape Town, South Africa. During my time in South Africa, I completed my first independent research project, which was related to human happiness during times of uncertainty. I then returned to Indiana, where I spent my senior year completing an Honors Thesis, which related romantic relationship satisfaction to introspection.

After graduating college, I was directly admitted to a PhD program in Counseling Psychology at Auburn University. I began this degree in 2014, and am currently beginning my third year in the program. During my time in Auburn, I have had the opportunity to complete clinical work in a university counseling center setting, teach undergraduate students, and work in the Auburn University Career Center. While juggling all of these activities oftentimes can be stressful, I feel extremely lucky to be able to say that I love what I do.


Powered by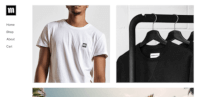 Create your own unique website with customizable templates.